Limited sale until tonight, right now!

Signed up for the newsletter.

"NotifyProof is a 5 star product!"
We do not send out spam emails & you can unsubscribe at any point.
How'd you like our website?
Rate from 1 to 5. 5 being excellent.
5
People bought the product
In the last 2 hours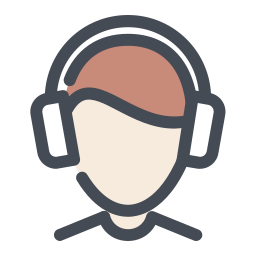 Any questions?
Let us know and we will get back to you!
Increase Conversions
with the Best Social
Proof Tool
265 notifications were created & customized by our users.
Increase your website's growth by using our notification widgets.
More Leads, Sales & Conversions with Our Tool
How can you build trust and validity on the internet? While many users search for reviews about a website, others may not be aware that other review sites exist. Most of their understanding comes from the website itself. If they don't trust the look of your website, this might give them a false sense of mistrust. How can you correct that? Using social proof tools allows your website and company to build a credible and trusted reputation. Here's how Notify Proof can help.
We'll Install Your Pixel
We'll implement our code on your website that will allow us to create custom notifications.
We'll Create A Notification
We'll create a custom notification that will increase engagement for your business.
We'll Increase Your Revenue
This will allow us to generate more leads and conversions for your business.
Clients Using NotifyProof
Increased Conversions

+40%
Increased Social Engagement

+20%
Increased Conversions

+15%
Easy setup & integration on any website.
Any website can run our notifications.
1,676,756 notifications displayed
The proper social proof and utility widgets 🔥
Notification Preview
Choose any type of notification and preview it live.
Choose your package ✨
Choose and get your plan based on your needs
1 Campaigns
1 Notifications
1,000 Notifications Impressions / month
All Notifications Enabled
Choose Plan
What Is Social Proof?
Our social proof website offers various codes, or widgets, that can be seamlessly installed on your website. They're compact and easy for the user to click on or move out of their way, so they can explore your website with ease. These widgets give them an opportunity to provide feedback on your site and service as well as find information just that much faster depending on which widget you choose to install.
When you look through our social proof website, you'll find that we offer various social proof tools for proof marketing. Depending on what package you select with us, you can have various widgets all designed to help increase conversions and make your website trustworthy.
What is social proof as well as proof marketing? Notify Proof offers the best social proof tools to help give your website credibility. That credibility is established by consumers who use your services. It's basically an easy way to accumulate word-of-mouth marketing. Except instead of it being localized, all of the evidence backing word-of-mouth marketing is right there on your website.
When you use our social proof app and proof widget, you can customize the kind of marketing strategy that you think will fit your business the best.
Here are a few of the social proof notifications that we offer.
---
Informational Bar
One of the best social proof notifications to include on your social proof landing page is an informational bar. While consumers can always attempt to navigate your website to find the information that they seek, you're betting on them having the patience to look through your website to find their answers.
Most consumers don't have that kind of patience. They want their answers within the first few seconds of landing on a page. You can achieve this by installing an informational bar proof widget.
This informational bar can be placed either at the top or bottom of your social proof landing page. The consumer only needs to look for the universal icon for information, click it, and have the most common questions and answers that your company has compiled right there at their fingertips.
With immediate information, they can then spend the rest of their time contacting your business or purchasing an item.
---
Image
You should never underestimate the power of a single image. This social proof app utilizes imagery coupled with information to entice consumers to use your services. Since humans are visual creatures, a well-placed picture depicting a theme that invokes emotion might be all you need to confirm a sale.
We can provide you with a widget that allows you to utilize an informational image. You choose the image; we'll help you find the best location to place it.
---
Collector Bar
Another powerful widget to include on your site is a collector bar. This collector bar is responsible for collecting emails and leads. Yet it does so without distracting the consumer. This is important because most consumers don't always immediately want to give their contact information just to look at the information on a website.
Trust needs to be established first. A collector bar gives them the chance to give their contact information without sacrificing their trust. They can still easily navigate your website and find the information that they need. However, that collector bar is always right there, close by, so they can quickly access it once they have made their decision to purchase from you.
---
Coupon Bar
Nothing attracts a consumer to a website more than the promise of coupons. If you have our coupon bar widget installed on your website, you can be sure that your consumers are going to be actively looking through your website for a way to use that coupon.
Having a coupon bar is also effective because it helps consumers know immediately how they can save money. It saves them having to search through other websites for codes and coupons that are hidden on your site. Instead, all the ways that they can save money are right there on your page--where they belong.
Our widget can be used either at the top or bottom of the page for easy access.
---
Button Bar
Do you have a special notification that doesn't quite fit any of our labeled widgets? Then that's what the button bar is for. This widget is completely customizable. It allows you to place any kind of information or text that you want on it. Perhaps your company has a special promotion that's running for a limited time. The button bar is a great place to broadcast that promotion.
This button bar can be placed either at the top or bottom of your website for easy location by the consumer.
---
Engagement Links
Whether you have various social media platforms with more information or just a lot on links for your consumer to look through, you can easily pack them all together in one convenient widget. Our engagement links widget allows you to place all of your relevant links in one location.
The widget is also subtle, so it doesn't make your website run slower or take up a lot of space. With a simple click, the consumer can easily navigate to any page on your website--or through any of your social media platforms--to find the information that they need.
---
Emoji Feedback
Emojis have changed how people communicate. When text just isn't enough, an Emoji can say so much more. They can also be used for verified by proof for your site. Not a lot of people enjoy writing down actual feedback. Our emoji feedback widget offers a chance for your site to be verified by proof with a simple click of a button.
Contact Us Today
To see how Notify Proof can increase your conversions, contact us.